CHALLENGING ESG
IR, governance, and sustainability professionals share best practices on articulating material ESG issues.
Regulators in Europe continue to develop regulations that impact sustainable finance, ESG reporters, and ESG raters. However, a section of the investment universe is becoming more vocal regarding their opposition to the ESG movement.
At the ESG Integration Forum – Europe 2023, we will be joined by sustainability professionals, investor relations officers, and corporate secretaries to examine future investor expectations of company ESG performance and sustainability reporting.
Attendees will learn how to adapt your ESG strategy to tackle the challenges of the year ahead.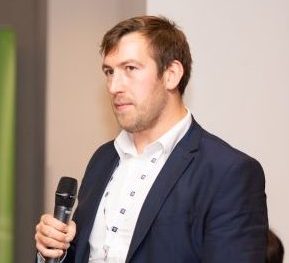 "ESG risks and opportunities are constantly changing and bringing up new challenges. In the last 12 months, we have seen ESG activism, momentum building regarding policy on sustainability, new diversity requirements for public companies and increased focus on net-zero commitments. The ESG integration forum is the only event that will bring together the key functions within a public company to tackle the challenges in this rapidly developing space. We believe that businesses don't operate in silos, and neither should our events!" – Steven Wade, head of event content, Corporate Secretary and IR Magazine.
The format, far removed from a traditional conference, consisted of fast-paced panel discussions, exclusive investor Q&A, face-to-face networking and topical roundtable discussions. Attendees include investors, analysts, IR, governance and sustainability professionals at publicly listed companies from the UK and Europe.