About governance live 2023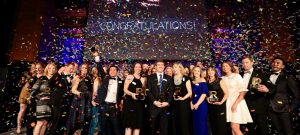 Join us in New York this November for a fantastic celebration of governance and governance professionals.
This series of three events – the M&A Forum, the Corporate Secretary Forum and the Corporate Governance Awards – is your one-stop shop to learn from the past 12 months, celebrate your hard work and prepare for what will come in 2024.
We have the best of the best in the Governance, Compliance and Risk communities from across North America joining us. Please make the most of your time on the road and join us for all three of the biggest governance events by getting the discounted all-access pass below.
We look forward to meeting and celebrating with you this November!