Building an AI-Powered boardroom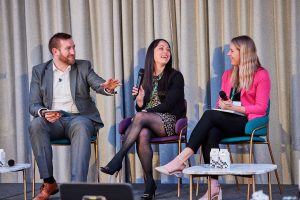 Recent developments in artificial intelligence has the potential to change the way we work, communicate, and make decisions. Given the increasing number of issuers and investors adopting machine-learning and generative AI to support their day-to-day activities, it is critical for governance teams to follow suit. However, at this nascent stage, there are a lot of questions about the ethical use of AI, accuracy, privacy concerns and more.
The AI for governance forum on December 1 in New York is designed to provide governance teams at publicly listed companies with a blueprint for the responsible use of AI to supercharge their activities in the boardroom.
Featuring AI veterans from the buy side, experts from tech companies, and issuers who have successfully implemented AI, the forum will provide actionable checklists and best practice booklets on how to successfully implement an AI-powered governance strategy in 2024.
We'll be announcing the complete agenda and speaker line-up shortly. Please contact [email protected] if you'd like to get involved!