The IR Magazine editorial team reviews all submissions, selects finalists in each category and sends judges those submissions. Judges review submissions for finalists individually. Judges come together to discuss all finalist submissions and determine the winners in each category.
The judges scores will not be shared with nominees, however, comments may be published in articles or reports after the event. The judges are not required to make comments against every submission. For more information please contact [email protected]
Please find the bios of the Judges below: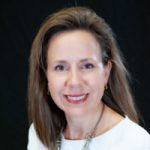 Alexandra Deignan, Head of Investor Relations, Lazard
Alexandra Deignan is Head of Investor Relations at Lazard Ltd (NYSE: LAZ) based in New York. She has more than 20 years of experience in investor relations and strategic finance. Prior to Lazard, she developed and led investor relations programs for Schnitzer Steel Industries in the metals and mining industry and Curtiss-Wright Corporation in the aerospace and defense industry.  Previously, she worked in the investment banking division of Salomon Smith Barney in the oil and gas group where she was responsible for executing global M&A and capital raising transactions.   She holds an MBA from New York University and a Bachelors from the University of Texas at Austin.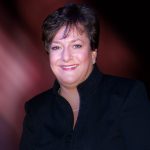 Carol DiRaimo, Investment Relations Executive
Carol DiRaimo most recently served as Chief Investor Relations & Corporate Communications Officer at Jack in the Box Inc. from July 2008 until August 2019.  Previously, she was Vice President of Investor Relations for Applebee's International, Inc., where she was employed for 14 years and served in a variety of capacities, including financial planning & reporting, treasury and corporate analysis, before heading the investor relations function.  Carol has over 30 years of experience in the restaurant industry and six years of public accounting experience at Deloitte. Carol has received numerous awards, including being named one of the top 30 global investor relations professionals over the past 30 years by IR Magazine in 2018.  IR Magazine has honored Carol six times as Best Investor Relations Officer in the U.S. for a small- to mid-cap company.  In 2017, Jack in the Box received awards for Best Overall Investor Relations Program (mid-cap) and Best in Sector: Consumer Discretionary by IR Magazine.  In 2017 and 2018, Jack in the Box Inc. was recognized as one of the magazine's Global Top 50 IR programs.  Institutional Investor has named Carol to its All-America Executive Team 12 times, ranking her as the Best Investor Relations Officer by the sell-side for six consecutive years (2013 – 2018) as well as the Best Investor Relations Officer by the buy-side in 2016 and 2017.  Institutional Investor also recognized Jack in the Box Inc. as one of America's Most Honored Companies for five consecutive years (2015 – 2019).
Carol graduated summa cum laude from the University of Missouri with a BS in accountancy, and received a Bronze Medal on the CPA exam in 1983.  She also earned an Executive Fellows MBA from Rockhurst University in Kansas City in 2004. From 2006 to 2011, Carol served on the Board of Directors of the National Investor Relations Institute.  She has also served on the Board of Trustees of Rockhurst University from 2010 until 2019, and continues to serve on its audit committee.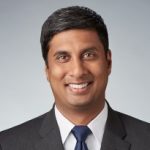 Sri Maddipati, Vice President, Treasurer and Investor Relations, CMS Energy
Srikanth (Sri) Maddipati is Vice President, Treasurer and Investor Relations for CMS Energy and its principal subsidiary, Consumers Energy. He was elected to the position in 2016. He is responsible for managing corporate liquidity, financing and treasury operations, and maintaining relationships with investors, banks and rating agencies. He is also the Chair of the Benefit Administration Committee, which is responsible for the investment management of the employee benefit plans, including pension, 401(k), health care and life insurance. Maddipati joined CMS Energy in 2014 as Assistant Treasurer. In this position, Maddipati was credited with improving the company's financial ratings and rating-agency relationships and reducing operating costs. He previously served as a Vice President in the Financial Institutions Group, Investment Banking, at Goldman Sachs in New York, N.Y. Maddipati also serves on the Investment and Finance Committee of the Ann Arbor Area Community Foundation and the advisory committee for the Ann Arbor Public Schools Education Fund. Maddipati earned a bachelor's degree in engineering, and master's degrees in engineering and business administration, from the University of Michigan.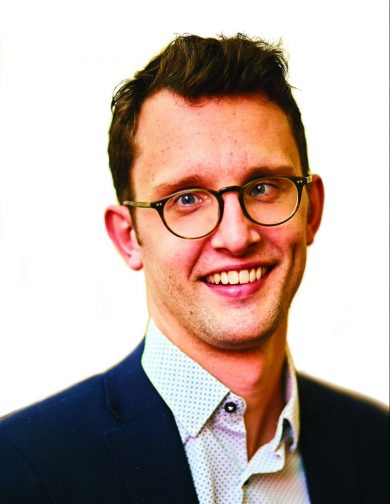 Ben Ashwell, Editor, IR Magazine
Ben Ashwell is the digital editor at IR Magazine and Corporate Secretary, covering investor relations, governance, risk and compliance. Prior to this, he was the founder and editor of Executive Talent, the global quarterly magazine from the Association of Executive Search and Leadership Consultants. Before moving to the US, Ben was the vice president and editor at Executive Grapevine, overseeing a daily news website, ten annual supplements and HR Grapevine, the UK's leading HR and talent management magazine.